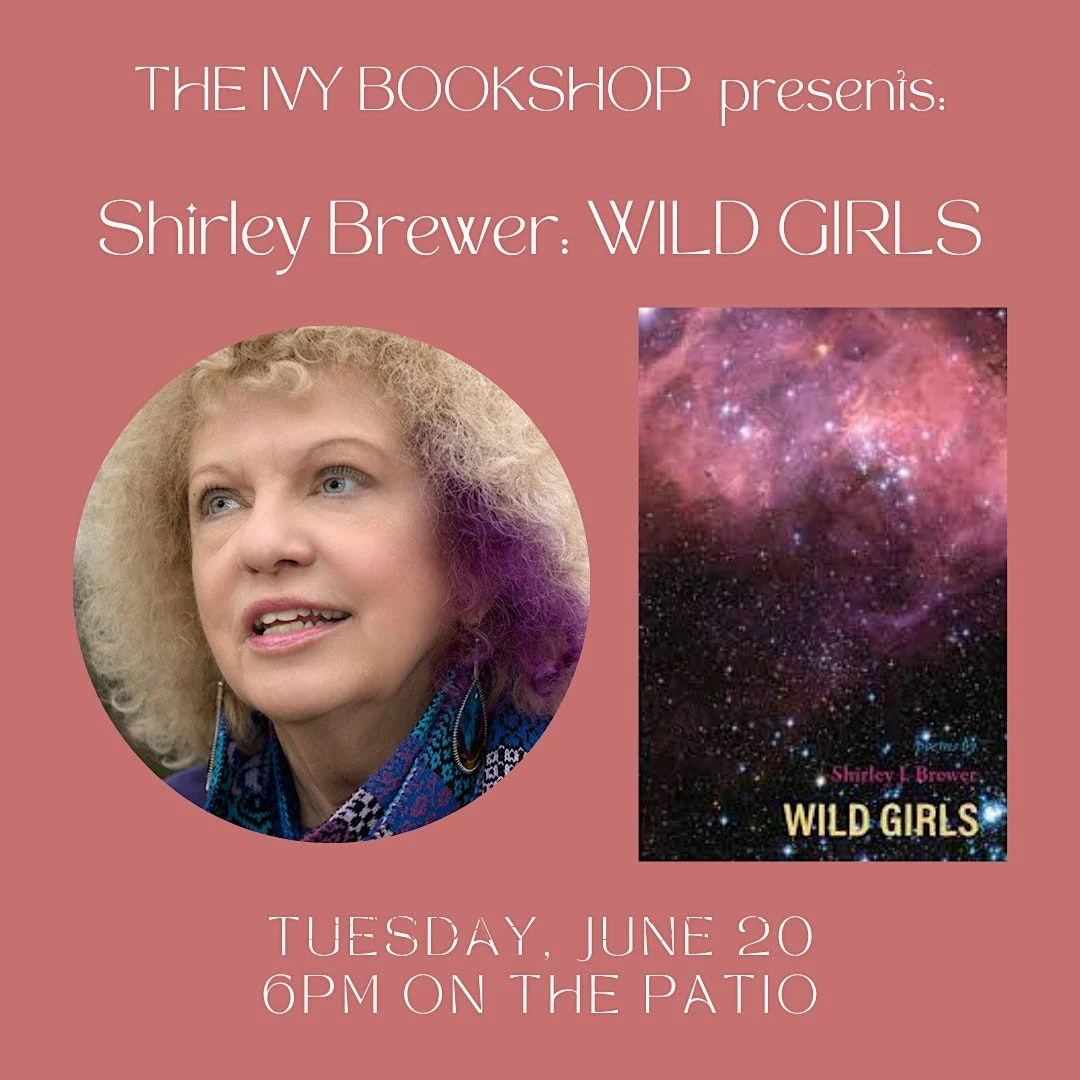 Shirley J. Brewer
The Ivy Bookshop, Back Patio, 5928 Falls Road, Baltimore, MD 21209
Please join The Ivy in welcoming Shirley Brewer for a celebration of WILD GIRLS, her latest collection of poetry, published by Baltimore-based Apprentice House Press!
Dean Bartoli Smith will join Shirley in conversation.
Shirley J. Brewer is a poet, educator, and workshop facilitator. She serves as poet-in-residence at Carver Center for the Arts & Technology in Baltimore. A Pushcart Prize nominee, her poems garnish Barrow Street, Passager, Gargoyle, Little Patuxent Review, Poetry East, Slant, among many other journals and anthologies. Shirley's poetry books include A Little Breast Music (Passager Books), After Words (Apprentice House Press), and Bistro in Another Realm (Main Street Rag). Her fourth poetry collection, Wild Girls, is forthcoming from Apprentice House Press in June, 2023.